1st Floor- Academics Area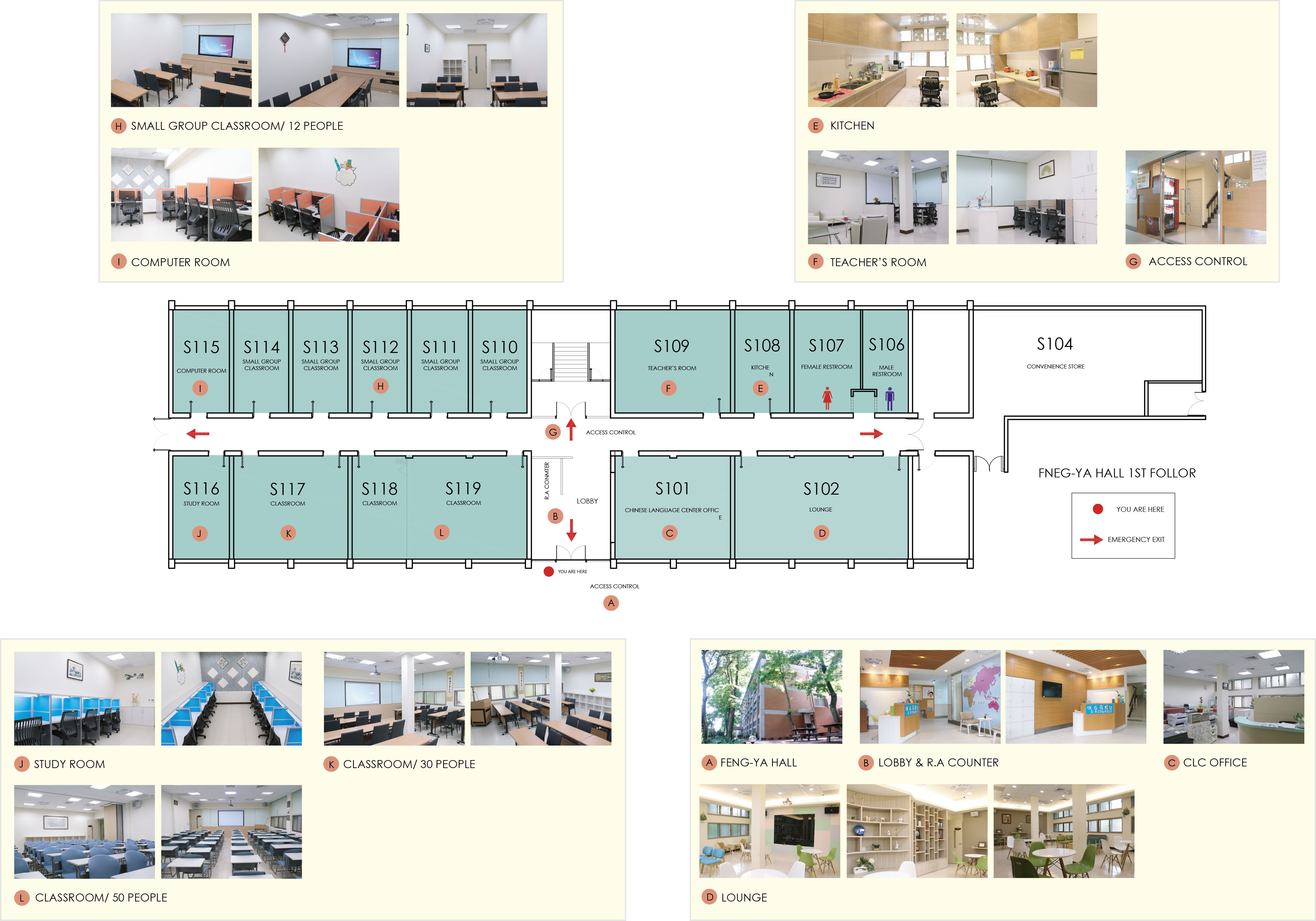 (Click HERE to enlarge/ download image)

Feng-Ya Hall Floor Plan- The 1st Floor for administration, academic and common areas.
A. Feng-Ya Hall
B. Lobby & R.A Counter
● 24 hours Access control
● Public information broadcasting system
● Visitor registeration regulation
C. Chinese Language Center office
D. Lounge
● Feature a wide-screen TV with cable channels, karaoke entertaining sytem, projecter, and audio-visual equipment.
● Open for 24 hours
E. Kitchen
● Feature a water dispenser, refrigirator, micro-wave, oven, and basic kitchenwares.
F. Teacher's room
● Feature the personal locker, computers, and printer.
● Meeting table, projector, and audio-visual equipment for small grooup conference.
G. Access Control
● 24 hours Entrance control and security monitoring
H. Small Group Classroom/ 12 people
● Movable tables and chairs for classroom or conference type
● Feature a 65" touch wide-screen monitor with wireless internet, E-board, audio-visual equipment, interactive feedbck system .
I. Computer Room
● Feature 11 personal computers and one pinter (need to buy the printer card for use)
● Open for 24 hours; Use for reservation
J. Study Room
● Personal sutdy desk with table lamp
● Open for 24 hours; Use for reservation
K&L. Classroom/ 30&50 People
● Movable tables and chairs
● Feature a 89" E- white board system, Digital Multimedia instructor lectern